Games
Here is a list of games on Funroom.com.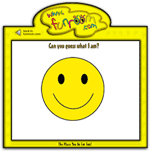 Guess What I am?
A fun guessing game for all ages!



Helpful Info
Funroom™ is a Trademark of TAC Marketing, Incorporated. All information, artwork, and photography used in this publication are copyright © 2022, ALL RIGHTS RESERVED. No use of these items may be published without permission. Website development and hosting is provided by TACWeb. See our information on Privacy and Legal pages.